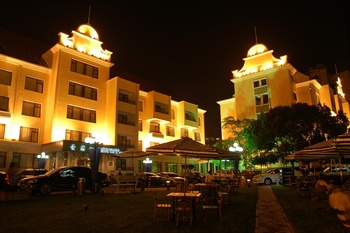 The Sea View Garden Hotel provides a great place for travelers to relax after a busy day. Free Wi-Fi in designated areas is available at this property.
With Qingdao Railway Station just 11km away and Liuting International Airport only 27km away, transportation is very convenient. Just a short walk from Gaoxiong Road Metro Station, traveling to most city destinations is a breeze. Famous attractions Haichang Polar Ocean World and Wusi Square are just a short taxi ride away.
After a long day of sightseeing, guests can retire to the comfort of the hotel.
Our guests consider this hotel to have excellent service. For guests traveling with families, this hotel is consistently one of the most popular choices.